Suspense
REMEMBER MY NAME 
On a family trip abroad, ten year old Catherine Ojo goes missing.
Her three step-sisters know what happened, but vow never to tell.
Soon their shared silence uncovers dark family secrets and threatens to tear their family apart.
But little do they know that thousands of miles away a young girl embarks on a nearly twenty year journey to reclaim the life stolen from her and make her sisters pay.
Order now at iBooks ,BarnesandNoble, Kobo , Amazon,  IndieBound and other booksellers
Romantic Suspense
Illusive Flame
Taking the heat…
Robert Braxton wants nothing to do with his attractive new housekeeper, Victoria Spenser. He's wary of her strange psychic ability to sense fires as they happen and her bewitching eyes. As an arson investigator, he deals with facts.
But one deadly arson case forces them to work together and face their feelings. Soon they collide with a dangerous arsonist who will test their burgeoning love and threaten their lives.
Originally published in 2006 by Kimani Press
Order at Amazon, BarnesandNoble, iBooks , Kobo   Indie Bound or other booksellers.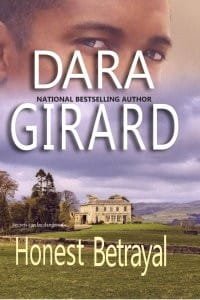 Honest Betrayal
First published May 2012
Would she betray her heart for the sake of convenience?
After a disastrous love affair, career driven Brenna Garrett decides to marry the wealthy Hunter Randolph for security and a life of luxury. However, her marriage of convenience takes a dark turn when her first love re-enters her life and she discovers there are secrets in her husband's past that could destroy their future.
Order at Amazon,  Barnes&noble.com, iBooks, Kobo, Smashwords , Indie Bound or other booksellers.