Welcome!
Thank you for stopping by. If you enjoy romance and women's fiction, short stories and long novels then you've come to the right place. Please stay a while and check out what my site has to offer.
Curious about my alter ego Dara Benton? Find out more here.
Now Available!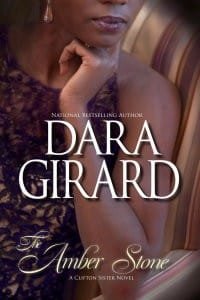 THE AMBER STONE
(Clifton Sisters, Book #2) 
Teresa Clifton wants to escape the rumors that she caused the death of her friend, so she impulsively buys a store and moves in with her rebellious cousin to start a new life.
Her bold action not only shocks her sisters, but puts her in the path of the handsome, mysterious stranger, Sean Casey. A man haunted by his own grief. Drawn together by an unexpected and fierce attraction, they are soon forced to not only face their private pain, but deal with devastating loss, betrayal and love.
However, their love will come at a price. A price Teresa may not be willing to pay for a man who could cost her everything.
Order at Amazon,  Barnes and Noble, Kobo, Apple or other booksellers.
A PRIVATE AFFAIR
(Return of the Black Stockings Society, Book #3)
Keeping secrets…
Carissa York wants to get her life out of a rut, so an invitation to the Black Stockings Society comes just in time. But when she wears a pair of sexy stockings to a bachelorette auction, she is in for a surprise when the new boss she can't stand wins a bid and buys her for the weekend.
Kenric Riverton wants a chance to change Carissa's mind about him. However, Carissa turns out to be more challenging than he thought. Soon he has a new goal–convince Carissa to turn a weekend into something more lasting.
Order at Amazon, Barnes and Noble , Kobo, Apple or other booksellers.
Also Available!
AFTER HOURS
(Return of the Black Stockings Society, Book #2)
The best revenge?
The last thing Amera Thurston expected to receive during the holidays was a pink slip. After working five long years for the notoriously bad tempered, Curtis Bishop, she'd hoped for a raise. Angry and ready to turn the tables, she's intrigued when she gets an invitation to join an exclusive club, and turns up at work wearing a stunning pair of sheer stockings.
Then, her life takes an unexpected turn when Curtis gets attacked and wakes up in the hospital thinking Amera is his wife!
Amera decides to take on the role to get a little revenge. But as the days pass and the charade deepens, Amera starts to fall for the man behind the beast.
Soon she starts to wonder, what will happen when his memory returns?
Order at Amazon, Barnes and Noble , Kobo or other booksellers.
PLAYING FOR KEEPS 
(Return of the Black Stockings Society, Book #1)
Welcome to the return of the Black Stockings Society–the invitation only club for women looking for love…Guaranteed results!
He could be any man she wanted…
Stacy Price needs a second chance. After a humiliating divorce and embarrassing public breakdown, the noted screenwriter wants to resurrect her career. Excited by an invitation to join the Black Stockings Society, she uses the pain of her broken marriage and writes a brilliant script. All she needs is the perfect leading man to play her ex.
Chance Jamison is adored by fans as "Dr. Michael Staton" on a popular TV show. However, he wants to change his boy-next-door image and play the conniving, cruel lead in Stacy's story.
But when he sees Stacy wearing a pair of purple fishnet stockings, Chance realizes that he  wants to be her leading man both on the screen and off.
Order at Amazon, Barnes and Noble , Kobo or other booksellers.